A short review on one of the best films of 2020.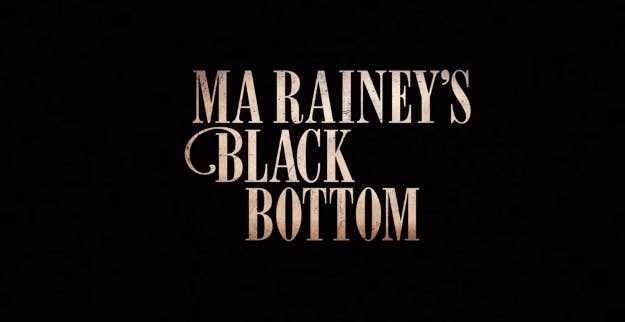 Ma Rainey's Black Bottom, the film adapting August Wilson's play, is arguably the best film of 2020. The basic premise is that while recording songs sung by Ma Rainey, the "Mother of the Blues", tensions rise between the famous blues singer, the owner of the recording studio, and ambitious trumpeter Levee. Not only does this film work as a celebration of Black musicians and a showcase of their struggles, but it's an emotional tour-de-force that leaves you simply amazed by the end.
While every actor is solid in their role, it is Viola Davis and Chadwick Boseman that give Oscar award-winning performances. Their fantastic monologues manage to grab you by the throat and never let go, easily cementing them as the beating heart and soul of this film. Chadwick Boseman's death was one of the most shocking and heartbreaking moments of 2020, and the last film he starred in is easily the best performance of his career. Unforgettable acting by an unforgettable actor. Viola Davis also gives a fantastic performance as the commanding Ma Rainey, and by the end I wished she was in the film more.
The acting isn't the only strong suit of the film, even though it is largely the best attribute. The costumes and settings suck you into the era of 1927, bringing the vivid locations and streets alive. The screenplay exhibits pure passion by its writers. While at times the film can get a bit too monologue heavy, the interactions between the characters feel truly genuine and real, even if they might overstay their welcome.
Overall, the best way to describe this film is pure passion. Pure passion by the writers, actors, director, and everyone who worked on the film, and the perfect send-off to a phenomenal actor. A solid 8 out of 10, would highly recommend.